Name:
Age:
Gender:
Height:
Ancestor and heirloom:
Personality:
Appearance:
PresentPast
Bio:
Other:
Name: Jack Nikl
Age: 18
Gender: Male
Height: 6' 3"
Ancestor and heirloom: Link, The Hylian Shield
Personality: Quiet, shy, protective, and brave
Appearance:
Present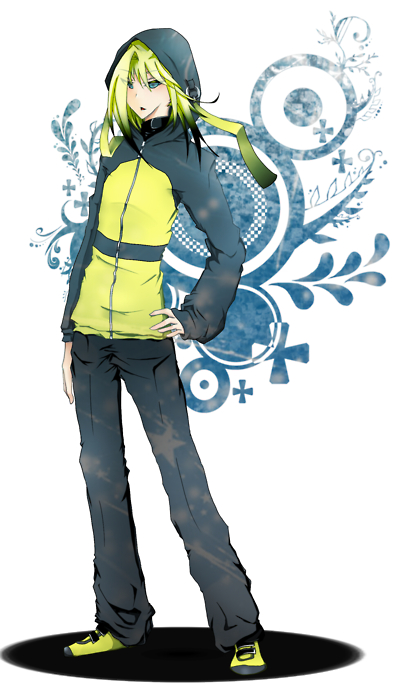 Past
Bio: Jack always loved swordplay. Since he was ten years old he asked his adoptive parents to enroll him in different sword fighting lessons. In high school he joined a kendo club, fencing club, and dueling club. Jack's birth parents died when he was still a baby. No one knows what happened to them.
Other: Jack is left handed.
Name: Alistair Riaas
Age: 25
Gender: Male
Height: 7' 3"
Ancestor and heirloom: Saria, The Forest Medallion
Personality: Calm, gentle, and charming
Appearance:
Present
Past
Bio: Alistair was always big for his age. I mean
big
.
Really big
. He naturally had a muscular and tall build. As a kid other children either mocked his big size or constantly asked for favors that required strength. Alistair never minded though, he liked being useful. And the mocking was something he could never pay attention to. His unnatural hair color also got the attention of others. Everyone in the Riaas family had a hair color that was unnatural, his father had purple hair and his mother had green hair. He had a knack for learning cultural things like music, art, and language. Alistair lost his parents in a car accident at age 6 and ended up with his strict Aunt Saria. She would always tell Alistair stories about his ancestor (from whom she was named after) before sending him to bed. At age twenty he was made a teacher at Hyrule High School. Most students are intimidated by his size, but the students that know him well love to chat with him.
Other: Teaches English and The Arts

Vilkas




Posts

: 2372


Join date

: 2012-06-10


Age

: 24


Location

: On my ass



Name: Fredric Ralun
Age: 27
Gender: Male
Height: 6' 3
Ancestor and heirloom: Midna, Black cloak
Personality: Sarcastic, but caring and charming when he wants to be
Appearance:
Present
Past
Masculine version of Midna, no shirt, black pants, and short fiery hair (If someone could draw this I would be so happy and do anything in return)
Bio: Fredric used to work at Hyrule High School until he was wrongly accused of the murder of a student and served a six year sentence. He now works at a railroad that some students have to pass to get to school.
Other: Fredric, though wrongly accused, has come to believe that he actually holds some responsibility for the student's death and when asked will become very quiet and solemn. His last name is an anagram of 'Lunar'

Vilkas




Posts

: 2372


Join date

: 2012-06-10


Age

: 24


Location

: On my ass





Similar topics
---
Permissions in this forum:
You
cannot
reply to topics in this forum