Name:
Age:
Gender:
Appearance:
Mutation:
Personality:
Bio:
Name: Nathan (Priest)
Age: 20
Gender: Male
Appearance: 5' 7". He has a cross shaped scar on the back of his right hand.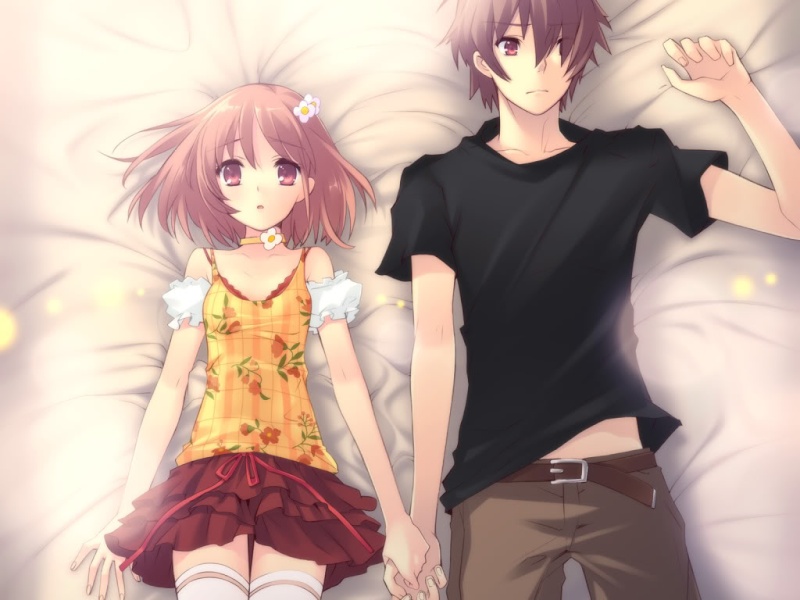 Mutation: Can create barriers
Personality: Quiet, kind, and friendly
Bio: Nathan was abandoned as a baby on the steps of a local church. He was taken in by a priest and was raised as a priest. He worked the nighttime confessionals. The priest's daughter liked Nathan very much and they became very close. He confided in her about his sympathy for Mutants, telling about the one time he met one and how friendly they were, and she told him she agreed. One day, while Nathan was cleaning a little girl ran to the church, screaming "Help me!". A man with a knife barged in after the girl and went to stab her. Nathan took the girl, turned his back to the man, and held her in a protective embrace. He heard the man scream in pain and looked over his shoulder, loosening his hold on the girl who also looked over. There was a pale yellow wall of light between them and the man who was now laying on the ground in pain. The wall faded as Nathan let go of the girl and stood up. Before they could say anything Nathan's father came out of the confessional booth and walked up to him. He smiled at the girl and said "forgive me, but I must close the church now" She was confused, but left as she was told.
When they were alone Nathan's father raised his hand and struck Nathan to the ground. He called for other priests to help him and poor Nathan was helpless. Two priests held him down as Nathan's father burned a cross into the back of Nathan's right hand. He fled the church, crying for forgiveness as barriers pushed their way against the priests. He ran home and packed a few clothes, knowing he couldn't stay. His sister entered his room and, just when he thought he had someone left to defend him she pulled out a gun and told him how she hated mutants and that now she knew he was one she despised him. Nathan didn't want to believe it, but she fired a bullet that just barely missed his neck. He grabbed his bag and ran. People were screaming at him, running away or shooting at him. He survived, hiding in the forest that was on the outskirts of the city. The little girl from before found him and simply looked at him for a moment. They heard a twig snap in the distance and the girl went to Nathan's side. She put her black ball cap on his head, took his bloodied scarf off and tied it around his torso, and hugged him. She didn't start crying until the soldiers started heading their way. The girl wailed when they got to them "The bad man did it! My papa was just playing with me and he attacked him!" The soldiers asked where the 'bad man' headed and the little girl sent them in a random direction. She waited for them to leave before turning to Nathan and saying "run away. They won't figure out my lie for a while, hurry so you can have a head start" Nathan looked at his injuries and replied "I-I can barely move. It's over. Do not get hurt because of me" She pulled Nathan's arm and said "That's not good enough! My papa was the man at the church. If we go together I can help you when you're weak and we can both start over!" Nathan stumbled his way with the girl, finally making their way to a new town. While in the hospital the girl said "My name's Kimmy" Nathan smiled and said "I am Nathan"
During Nathan's stay Xavier offered Nathan to stay at the X-Mansion. He accepted on one condition "Kimmy must come with me. I am... her father" Xavier accepted and Nathan joined the fight. When the assassinations started he stayed to help, sending Kimmy to hide with the others.
Last edited by Accidental Ninja on Sun Jun 10, 2012 1:39 pm; edited 1 time in total

Vilkas




Posts

: 2372


Join date

: 2012-06-10


Age

: 24


Location

: On my ass



Name: Cosmo (Jackal)
Age: 16
Gender: Male
Appearance: 5' 5". He has a burn scar on his left cheek just below the eye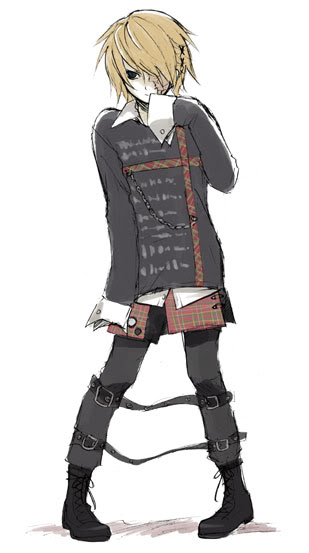 Mutation: Echolocation, strong arms, and even stronger legs. His nails form a sharp point and are made from the same material as a dog's claws
Personality: acts calm and collected, but gets extremely playful around young kids and kids his age. He is loyal to a fault and will do anything Xavier or the assigned leader tells him to do.
Bio: Cosmo was the son of a fashion designer and an environmentalist. His mother Star, the environmentalist, never thought it odd when Cosmo played with the local dogs more than the other kids. Cosmo's father George, the fashion designer, didn't know his son was a mutant until the night he saw his son out run Richie, the Greyhound. On
all fours
. They tried to help Cosmo hide his mutation so know one would turn on him, but when puberty hit they noticed his eyes had gone cloudy. He was blind. They gave him a cane and sunglasses, trimmed his nails, and gave him gloves, but they could not ignore the fact that he could still walk anywhere without tripping or accidentally hitting things. One day, when a house caught on fire he jumped in through a window to save the family trapped inside. He was the town hero, but didn't escape unscathed. He didn't see the fire right next to the window when he jumped through and was badly burned. He healed alright, but was left with a scar from the top of his cheek bone down to his jaw line. When Xavier came for him on his fifteenth birthday he gave his parents a hug goodbye and left. A few X-Men didn't like him, but the younger students treated him like the new class pet due to his dog-like tendencies.

Vilkas




Posts

: 2372


Join date

: 2012-06-10


Age

: 24


Location

: On my ass



Name: Erika
Age: 16
Gender: Female
Mutant/Human: Mutant
Power: Telepathy (can read minds, and project her own thoughts to others). Can heal others without great energy loss. If she tries to bring back someone from the dead it will knock her unconcious for a few days. She can't heal herself.
Appearance:
Personality: Kind. Caring. Sensitive. Likes to be alone. Hates to be yelled at.
Bio: Was abandoned in the forest when she was three. Was found by another mutant, and brought back to the mutant HQ. She remebers her past, as it haunts her dreams. She blocks it out, but it still affects her. Erika doesn't know why humans hate mutants. All she knows is that her parents were human, and thats why they left her in the forest to die. She is best friends with Cosmo, and helps in the hospital wing of HQ, because of her healing abiliy.
Last edited by Erika on Wed Jun 13, 2012 5:22 am; edited 1 time in total
Name
: Ben DaVine
Age
: 29
Gender
: Male
Appearance
:
Mutation
: Continual electrical discharge from his body. At close range, contact can cause unconsciousness normally. He can charge it up by focusing for about 30 seconds, meaning that he can fire bolts from his hands further and can kill at short range. The further he throws the bolt, the weaker it gets.
Personality
: Quiet, is quite touchy, doesn't like contact with other people for fear of hurting them. Very careful with his movements.
Bio
: Was once a lieutenant in the Anti-mutant army. One day he found out that his little sister was a mutant, and out of love he tried to protect her. Then one day, he learned that his best friend, also a lieutenant, killed his sister. His anger caused his mutant side to show itself, the electricity that he gave off fried all of the personnel in the building and destroyed every electrical device in the place. Knowing what he did would mean his death, he ran into the forest hoping to find solace either in silence or something else.
Other
: because his body is continually producing electricity, he needs more food than usual to sustain the charge. CAN NOT go near anything electrical, he will short it out and most of the time destroy it.
Last edited by evan..relic on Sun Jun 17, 2012 6:27 am; edited 3 times in total

evan..relic




Posts

: 2560


Join date

: 2010-10-14


Age

: 25


Location

: -_- Why do you want to know?



Name: Travis Finch ("Decker")
Age: 18
Gender: Male
Appearance: Short grayish hair with bright blue streaks, pale white skin, blue eyes with an intricate black circuitry pattern on the iris, piercings on ears (small hoops), pierced lower lip (Silver studded piercing), circuitry tattoo on his right arm from his shoulder blade on his back to his palm and back-of-hand, plain black t-shirt, deep black jeans with chained belt.
Mutation: Capable of hacking into electronics by detaching a portion of his mind. Electronics can vary from the simple - stereos and PDAs - to the complicated - computers, networks, and even the internet. This leaves his body vulnerable, removing things like speech, movement, sight, and even consciousness depending on how much of his mind he detaches. However, the more of his mind he detaches, the better his hacking ability.
Personality: Prideful, arrogant, stubborn, self-obsessed, and kind of a "jerk" around new folks. Protective and helpful around those he knows, though.
Bio: Growing up as your average, privileged white boy, Travis was surrounded by technology on a regular basis. Sure enough, he began to notice he could 'tap' into his devices without physical contact. Without even touching his computer, he had become proficient in all the software it had, and could "watch movies" without the screen.

And then, of course, puberty hit him. He started to become proud of his ability, still hiding it but using it publicly very often. One such incident which got him caught in the seeking eye of other mutants was when he hacked every device wired to the internet in his neighborhood, playing a prank video and stealing a bunch of advanced code and even taking some personal information from the locals. He then ended up using some of that personal information, coupled with his hacking ability, to withdraw $10,000 collectively out of ATMs from the people he hacked. After that, he was visited by a particular psychic and taken to Mutant HQ. There, he lives pretty relaxed, occasionally going on very minor excursions over the internet via his cellphone.
Other: He carries a lot of electronic equipment on him, mostly just entertainment devices like Ipods and phones.

The Family God




Posts

: 709


Join date

: 2012-06-13




---
Permissions in this forum:
You
cannot
reply to topics in this forum