Name:
Age:
Height:
Gender:
Type:
Appearance:
Bio:
Skill:
Other:
Name: Tuxedo Masquerade
Age: 20
Height:
Gender: Colt
Type: Unicorn
Appearance: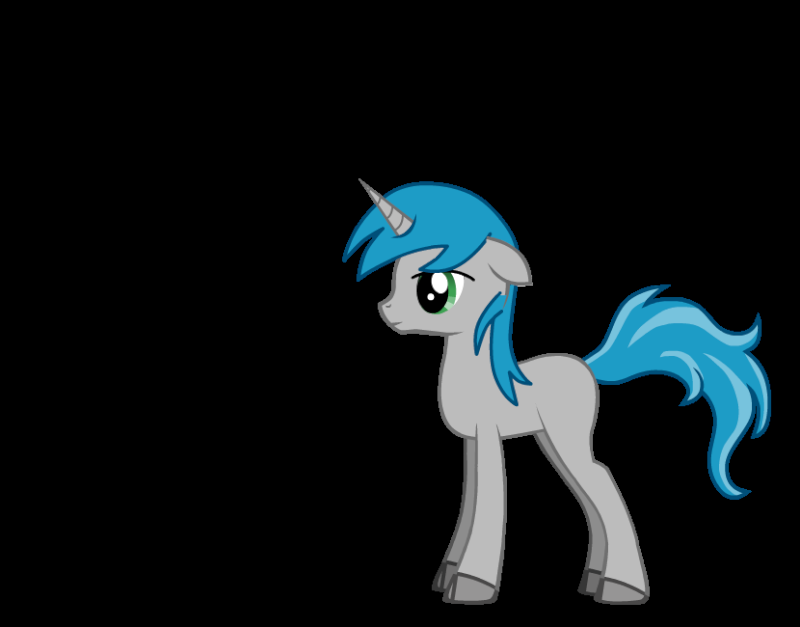 Bio: Tuxedo was a royal guard to the princess, but he got too curious when she started making outrageous laws and was caught spying on her. He was about to be executed, but he managed to escape. Tuxedo ran home to find his whole family was taken away. There was no hope that they were still alive. Tuxedo has evaded arrest, but there is not mach he can do on his own.
Skill: Dispel offensive magic
Other: Suffers from severe pain throughout his body if he stretches his abilities beyond his limits. Since it doesn't show on the picture, his cutie mark is a blue eight-pointed star.
Name: Roan Storm
Age: 18
Height:
Gender: Colt
Type: Pegasus
Appearance:
Bio: Roan is the middle born of triplets. His 'older' sister, Velvet, took good care of her siblings whenever their parents had to leave for their jobs as performers. His 'younger' brother, Cobalt, would take on odd jobs to sustain the family whenever their parents left for long periods of time. Roan and Velvet managed to escape when guards attacked their home, but they didn't see what happened to Cobalt. Velvet kept Roan from going back for Cobalt. Roan never forgave himself for leaving Cobalt behind. He hides his wings under a black cloak and works around ponyville as an APP - All Purpose Pony
Skill: 'Sonic Storm' Much like Sonic Rain Boom, but instead of summoning a rainbow Roan causes every cloud he passes to rain and summons a thunder storm.
Other: Roan's sides are sensitive, making him a poor choice for fighting. His cutie mark is a black cloud with a deep red lightning bolt. (He and his family are named after colors)

Vilkas




Posts

: 2372


Join date

: 2012-06-10


Age

: 24


Location

: On my ass



Name: Geo Terra
Age: 20
Gender: Male
Type: Unicorn
Appearance: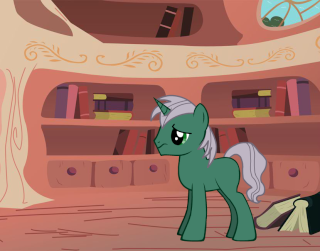 Bio: When Geo showed an unusual aptitude for magic on his own, following a strange rainbow coloured wave, his parents quickly enrolled him in Celestia's School for Gifted Unicorns. Quickly, he shot up to the head of most of the classes, becoming known as "Animus" [Ancient Equestrian (Latin) for "Mind"] for his intelligence. Shortly after he started going to the School, his parents vanished without a trace; an emotional blow for him that led to his reclusiveness/shyness from everypony. When Celestia started acting odd, he had a bad feeling and escaped Canterlot just in time. Has been hiding around the Everfree Forest and Ponyville for sometime now, stealing into town for supplies.
Skill: Earth magics (mostly protective and healing, though he does have a few offensive skills like summoning spiked roots to entangle his foe, but those kind of spells take a lot of energy out of him)
Other: Wears a small heart shaped stone around his neck that was given to him by his parents, is extremely attached to it.

evan..relic




Posts

: 2560


Join date

: 2010-10-14


Age

: 25


Location

: -_- Why do you want to know?



Name: Falsetto Octavian
Age: 24
Gender: Colt
Type: Earth Pony
Appearance:
Bio: Born into a musical family, Falsetto had no musical skill. His parents trained him endlessly, but only succeeded in teaching him to sing simple tunes. Falsetto didn't mind not being musically inclined, but it killed him to see how disappointed his parents were. He didn't bother telling his parents when he got his cutie mark. He knew they didn't care.
Skill: Tracking, animals and ponies alike
Other: Falsetto's cutie mark is three black hoofprints

Vilkas




Posts

: 2372


Join date

: 2012-06-10


Age

: 24


Location

: On my ass



(I'll just copypasta the bio I have on my steam page)
[Deceased]
Name: Obsidian
Age: 32
Gender: Female
Species: Unicorn
Cutie mark: A fireball
Coat Colour: Black
Mane Colour(s): Crimson
Hobbies: Runs her now deceased father's workshop. Regularly experiments with metal-working and Fire School magic.
Fears: Deep water and drowning.
Hates: Spring
Family: NPCs
Bio: TBPO
Skills: Minor and Moderate Fire School magic, minor kinesis mastery.
Other: Host to the demon Feuerel, aka Hellfire.
Pic:
Name: Hellfire (Originally named Feuerel, but renamed herself after arriving in the Overworld)
Age: Over 8 lifetimes, plus a few years inbetween. Approximately 900-1000 years.
Gender: Female
Species: Elementalist Demon (Abyssal)
Cutie Mark & Coat Colour: Invalid
Mane: Composed of flame, colour depends on moods and magical power to tap.
Skills: High Fire School mastery, attributed to 8 lifetimes of training, moderate kinesis mastery.
Bio: TBPO
Other: Born as a member of the Hellspawn in a plane of existence known as the Abyss. More info on that plane later into the RP.
I'll have to add more random characters later if/when my subplots get implemented. Now, ONWARD TO THE FIRST POST!
Last edited by The Family God on Mon Jul 09, 2012 1:18 am; edited 1 time in total

The Family God




Posts

: 709


Join date

: 2012-06-13



Name: Maelstrom 'May'
Age: 7 years (Filly age, roughly Scootaloo's age, if that helps)
Gender: Female
Type (Species): Changeling
Appearance:
Bio: TBPO
Skill: Illusion magic, to a small degree, and her race's ability to change into the form of other ponies.
Other: Was adopted by Obsidian

The Family God




Posts

: 709


Join date

: 2012-06-13





Similar topics
---
Permissions in this forum:
You
cannot
reply to topics in this forum