Name:
Age:
Gender:
Height:
Mystic Element:
Appearance:
Bio:
Other:

Demon: (Type in name and insert picture below)
Last edited by Sihalin on Fri Jun 29, 2012 12:15 am; edited 1 time in total

Vilkas




Posts

: 2372


Join date

: 2012-06-10


Age

: 23


Location

: On my ass



Name: Eugene McGrady
Age: Has been alive since the beginning of the medieval era
Gender: Male
Height: 6' 6"
Mystic Element: Life
Appearance: (Please ignore the wing attached to the boy)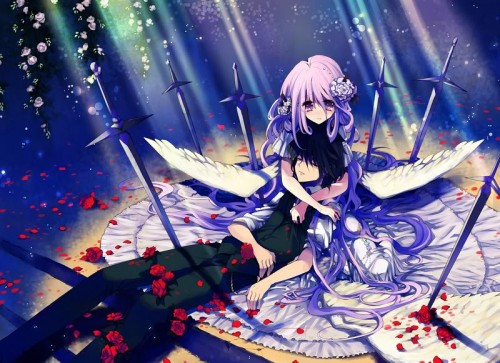 Bio: As a Life Mystic, Eugene has the gift, and curse, of long life. Life Mystics cannot die of old age, where the stop aging at 25 years old, but can die by any other means. There is a curse to this longevity though, every century that passes Eugene forgets his past. In doing so, Eugene is 'reborn' as a new person.
Other: Eugene is oddly skilled with ancient weapons
Demon: Crawly (Cr-ow-lee)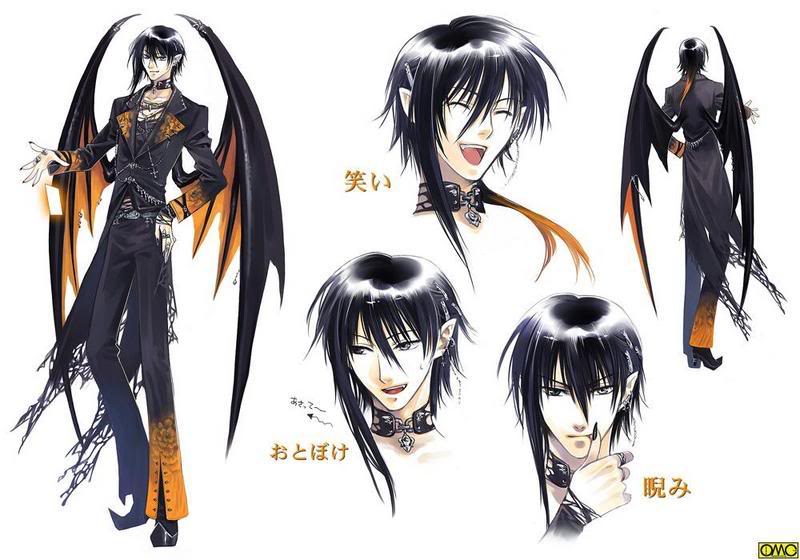 As part of The Pact, the highest ranking demon must aid Life Mystics in hiding their origins. This is the only time a demon may ignore who they are assigned to, though Life Mystics tend to have middle rank to high rank demons assigned to them.
Only one High rank demon may control the group, but another high rank demon may challenge a leading demon (ie: A high rank demon may challenge Crawly for leadership over the others)
Last edited by Pinkamena on Sat Jun 30, 2012 7:43 am; edited 5 times in total

Vilkas




Posts

: 2372


Join date

: 2012-06-10


Age

: 23


Location

: On my ass



Name: Kaleb Theta
Age: 20
Gender: Male
Height: 5' 1"
Mystic Element: Wind
Appearance:

Bio: At the age of four, Kaleb was adopted into a family from Marahito Village, in Japan. To avoid attacks from other countries, they cut themselves off from the rest of Japan and managed to keep themselves out of the history books. They avoided any technology out of fear of having their peace shattered. Over the next fourteen years of his life, he was trained and raised in the way of the martial arts, he quickly learned and mastered Judo, Jujutsu, and Ninjitsu. He became very proficient with the katana. At the age of 18, the villagers began to notice strange things happening around him, when he leaped into the air he would seem to float there for a moment, when he focused a sudden gust of wind would whip around him, forming a kind of funnel around him, and occasionally a small twister could be seen to dart around his feet when he walked. Due to a deep-seated fear of demons, and Kaleb being discovered to be a Mystic, they quickly exiled him in the same year. Armed with nothing, he wandered the countryside until he came upon a city, feeling overwhelmed, he became a bit of a rogue. Eventually, he stole a specially designed collapsible katana that became his weapon of choice. Slowly, over the next two years, he crudely taught himself to use his abilities to aid in his survival. Eventually, he grew tired of this city and sneaked aboard a ship wondering where it would take him.
Other: Can be a bit short tempered at times, generally quiet due to his two years being alone, but can be a bit chatty at times. Very inexperienced in the modern world, but makes up for his inexperience in curiosity; treats the new world as a challenge for him. Often gets lost deep in thought/meditation, just say his name to snap him out of it.
Demon: Cresil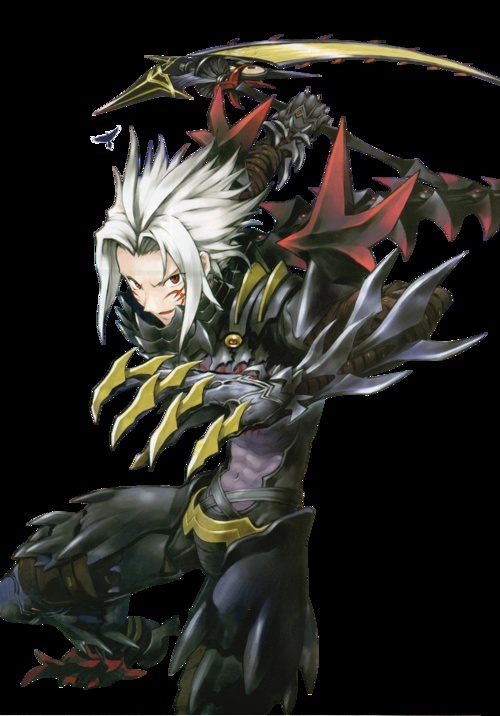 Last edited by evan..relic on Sat Jun 30, 2012 3:45 am; edited 4 times in total

evan..relic




Posts

: 2560


Join date

: 2010-10-14


Age

: 24


Location

: -_- Why do you want to know?



Name: Henry Owens
Age: 18
Gender: Male
Height: 5' 11"
Mystic Element: Fire
Appearance:
Bio: Unlike most Mystics, Henry was born with no natural control over his element. As a child Henry had a permanent barrier of fire around him, so he wasn't allowed at school or outside of his own house. His parent had to hire
very
brave tutors to come and educate Henry. He wasn't an angry boy, but many assumed he was because of the flames and only those brave enough to try and get close to him learn of his sweet and timid nature.
As a teen, Henry met and eventually fell in love with Phoebe. Phoebe was a very strong person, ignoring rumors surrounding Henry and willing to meet him for herself. Henry learned slowly, with help from Phoebe, to control the flames around him. It seemed Henry was finally going to earn his happy ending...
This, of course, was not to be. When Henry was 17 years old a group of students from a nearby school stopped him and Phoebe as they were headed for the woods. The students started throwing stones, twigs, and dirt at Henry, calling him 'freak' and 'demon'. Unable to stop it, Henry's flames returned and engulfed the students. Henry heard Phoebe scream and turned to see the entire forest up in flames.
Having had enough, Henry stood still. Phoebe begged for him to run before the police arrived, but Henry refused to move. With one last heartfelt plea, Phoebe laid her head against Henry's chest and said "it's not your fault... I'll stay here and cover for you, but you
must run!
" Finally, Henry understood. Phoebe would stay and hold onto his name, and he would leave with hers, but they were to part ways forever.
For Phoebe, Henry now uses this new life to protect others.
Other: Henry doesn't use weapons. He fights with his fists and legs, using his flames for added damage.
Demon: Acrimony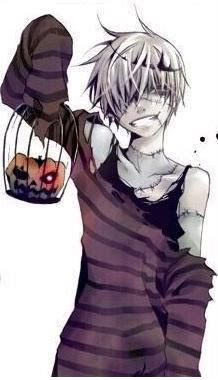 Last edited by Pinkamena on Sat Jun 30, 2012 1:41 am; edited 1 time in total (Reason for editing : Changing the demon's name from Famine to Chagrin to Acrimony)

Vilkas




Posts

: 2372


Join date

: 2012-06-10


Age

: 23


Location

: On my ass



Name: Alastair Valentine
Age: 14
Gender: Male
Height: 5' 2"
Mystic Element: Water
Appearance: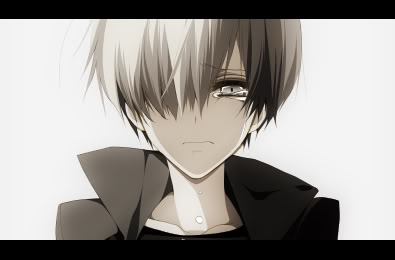 Bio: Alastair lived a simple life. He lived with his father on the farm during the weekends, and then with his mother in the city during weekdays where he had to go to the school in the city. Though he hid it well, moving from parent to parent was painful for Alastair. He felt as though he had to choose between the two, but he loved them both. Eventually, Alastair's mother told him to stop coming. She didn't want him anymore. And his father had to give him up for adoption because he couldn't afford to care for Alastair. In the dark of the night, Alastair escaped the orphanage and fled through the city streets. He now hides in an abandoned church with an angel at his side.
Other: Alastair doesn't know he's a mystic.
Demon: Hypoxia (As in 'Cerebral Hypoxia')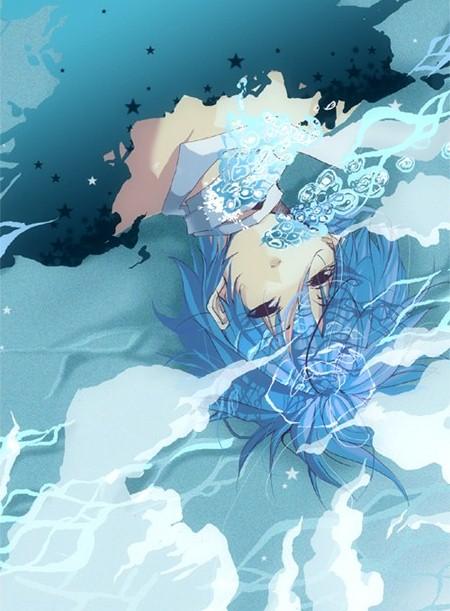 Vilkas




Posts

: 2372


Join date

: 2012-06-10


Age

: 23


Location

: On my ass



Anyone can be these two. I'm just putting them up so people know who they're trying to be.
Spoiler:

Names: Terra(girl) and Eterna(boy)

Ages: Eternal

Genders: Female and Male

Heights: 5' 1" and 6' 5"

Mystic Elements: The Earth and The Eternal Tree

Appearances:

Bio: (Terra) Every 100 years, Terra is expelled from The Eternal Tree. No one knows why, but all mystical beings know that should Terra fail to return to The Eternal Tree the world will die

Bio: (Eterna) Every 100 years, Terra is expelled from The Eternal Tree. No one knows why, but all mystical beings know that should Terra fail to return to The Eternal Tree, the spirit of the tree holds one last hope to save the world

Personality: (Terra) Terra is straightforward and blunt. She seems cold and uncaring, but the closer she is to Eterna, the kinder and more playful she becomes.

Personality: (Eterna) Eterna is protective of others, especially the Mystics. But, he refuses to explain why he is more protective of the Mystics than he is of Terra

Other: These two have been separated and have no way of finding each other. Terra is living a calm life, and Eterna is in search of Terra. Eterna's sole purpose is to aid the Mystics in finding Terra. His

second purpose

will be revealed near the end

Vilkas




Posts

: 2372


Join date

: 2012-06-10


Age

: 23


Location

: On my ass





Similar topics
---
Permissions in this forum:
You
cannot
reply to topics in this forum